Come Together: how we can help you right now

Join Us on either Thursday, April 16 from 12-12:45 PM EST or Friday, April 17th from 12-12:45 PM EST
In our first webinar, we addressed how to stay viable in a unique landscape. The discussion was really good and so were the questions. Here is a link to the discussion and Q & A answers.
Based on what was discussed and the engagement, we thought it would be helpful to "come together" (right now) as a marketing community and network with other individuals to help solve some of the specific challenges that you or your customers are dealing with today. Challenges such as those that we heard during our first webinar, like: 'our flagship event was canceled; how do we pivot and generate momentum on such short notice?' or 'how can our company communicate an innovative solution while being sensitive to the current business climate?'.
We've got two different tracks on two days for you to choose. Choose B2B or B2C based on your business category.
Sign me up for the B2B "Come Together" forum on Thursday, April 16 from 12 – 12:45 EST or Friday, April 17th from 12-12:45 EST
Sign me up for the B2C "Come Together" forum on Thursday, April 16 from 1:30 – 2:15 EST or Friday, April 17th from 12-12:45 EST
We want to give you the expertise of digital marketing firm RenderTribe's CEO, Peter Dean and Syracuse University professor and Managing Partner of branding strategy company 76 West, Marc Stress, along with others in the B2B and B2C communities and solve these issues as a group.
Interested? We are offering two 45-minute forums next week that will be set-up as a round table discussion. This is offered on a first-come, first-served basis – we will take the questions of 6 – 8 people maximum, separated by B2B or B2C company. Please sign up using the links provided – and be sure to add in what marketing challenges you want to discuss.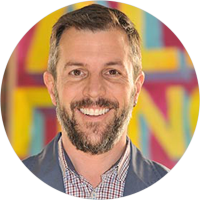 Marc Stress
Creative Director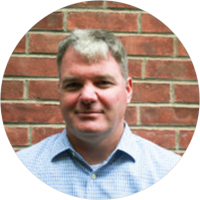 Peter Dean
Render Tribe CEO
Brand identity, content development, website and marketing strategy for commercial real estate brokerage company.
Top