Trust The Process, Give It Time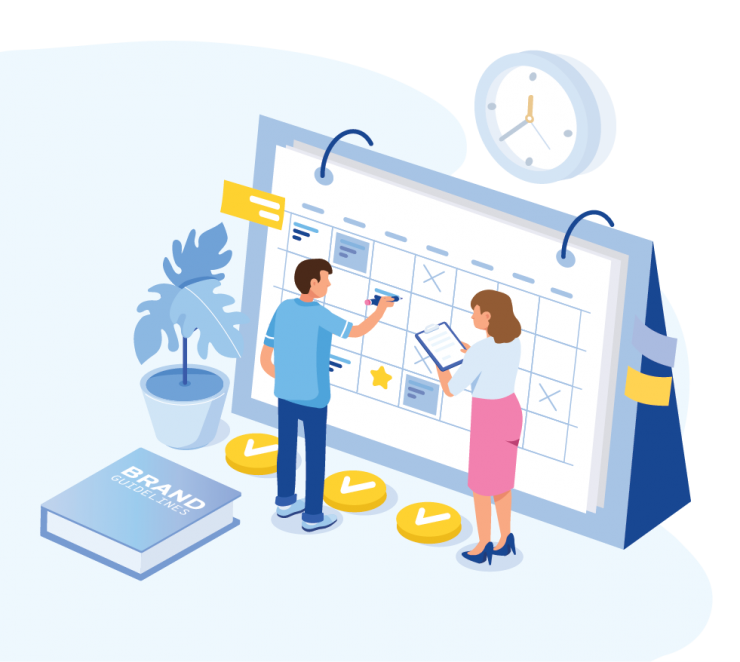 Having a strong brand is essential in today's digital arena. Within a matter of a few clicks or seconds, someone can find out who you are, what you believe in and how you act. Those 3 things can make or break a brand. So it goes without saying, the creation of a brand or a rebranding exercise is an important process for the good health and longevity of a company.
Your brand is not just your name and logo. Although that may be the first touchpoint your customer will see, it's actually not the whole picture. Your brand is the expression of your core mission, values and vision. It's what connects you with your customers, clients, employees, investors and other stakeholders. There may be goods and services that you sell but fundamentally, customers buy brands and hopefully, remain loyal to them.
One of the most interesting byproducts of the digital world that we live in is that people want and expect things now. Our mindsets have grown accustomed to the instant gratification that we enjoy, conditioned by the use of the digital devices in our daily lives. But successful brand development takes time and requires patience and trusting the process. Random House dictionary defines "process" as 1. A systematic series of actions directed to some end, 2. A continuous action, operation or series of changes taking place in a definite manner. These two points could not be more appropriate when applied to the exercise of branding. The process needs to be strategic, thoughtful, creative and consistent, requiring careful planning. What's required? A lot. That's where 76West can help you. As a brand consultancy, we have a proven collaborative process to help companies build awareness, value and long-term growth.
Insight
The first thing that needs to be accomplished when building a strong brand is to have the facilitated conversations that create internal alignment. Every company is comprised of employees or stakeholders who have different ideas, viewpoints and objectives. Convening leadership and understanding your organization, marketplace and goals is essential in order to have everyone rowing in the same direction. 76West brings an outside, unbiased perspective that helps knit everything together. The facilitated conversations we have with you through our Insight Session not only benefits your company, it helps to inform the next steps in the process.
Research
Our research component is a bit non-linear — meaning it doesn't always happen in the same place of our process and it's not a siloed exercise. We often begin researching for a project before we've even got an approved contract. Our efforts include multiple aspects: 1. Understanding the market and competitive landscape, 2. Identifying where the project fits within the client's company, 3. Mapping growth potential, 4. Observing opportunities to exploit secondary pathways. In reality, our research never really stops throughout a project. We are always striving to learn the most about the goals we need to achieve while staying aware of changing market conditions. We research deeply again, later in the process during Strategic Exploration.
The Brief(s)
All the participation and input from the Insight Session is condensed and summarized in the Design Brief. It's a document that illuminates your responses, identifies goals and outcomes, determines target audiences, refines communications and exposes new opportunities. It's an essential tool that reflects the organization's alignment going forward, setting expectations and creating excitement for the branding exercise. It also creates ownership in the process, serving as a measuring stick to keep the project and team members on track. During the Insight Session, multiple projects may reveal themselves, each requiring specific parameters that must be met. In this case, separate briefs for each project are necessary.
Strategic Exploration
At this stage, 76West takes the initiative to digest what has been uncovered and discovered in our initial conversations with your company. We step back and thoughtfully explore the many ways we can transition to the creative stage of the process while keeping your company's history in mind. The Insight Session and Design Brief will guide our thinking and provide avenues for us to examine while we focus our creative direction.
The Deliverables
Once we have completed the Strategic Exploration phase, 76West will outline and identify all of the practical expressions of your brand in the form of deliverables. This outline specifically defines what you will ultimately receive at the end of the branding exercise and creates the blueprint and execution strategy for your new brand.
Design
Whether the project involves the creation of a complete brand identity system, a website or a series of publications, design takes time and involves iterations and revisions from all stakeholders. Typography, colors, photography, copywriting and web programming are carefully considered and developed. Guidelines that specify the proper usage of the visual and tonal elements of your new identity are created for the print and digital representations of your brand. At the end of this stage, you will have all of the tools to build your brand effectively.
All of these stages take time and patience, because they are important steps that should not be rushed. A brand is a valuable asset and a capital investment in intellectual property. A recent study by intellectual capital firm Ocean Tomo found that 84% of the value of S&P 500 companies was in intangible assets. They estimated that 25% of that value was attributable to the companies' brands. That's a huge part of your organization's value which deserves the time, attention and continued investment for the growth of your company.
When you trust the process and give it time, the payoff is a strong brand with a foundation for success.
Brand identity, content development, website and marketing strategy for commercial real estate brokerage company.
Top