Microscope Healthcare Consulting
Strategic brand creation, identity and communications program for a new national healthcare consultancy.
Overview
Microscope is a healthcare consultancy that focuses on the Financial, Operational and Clinical areas of Acute Care, Continuing & Long Term Care, Physician Practices and related organizations. 76West developed new brand identity and communications strategies for print and digital platforms, with the goal of building visibility to each of Microscope's products which optimize profit-margins and cash flow for their clients.
To define the foundations for a new brand purpose, we conducted a Compass session at the speed of a startup, to ensure the new brand could launch in two months time set by the Microscope leadership. We interviewed internal stakeholders and select clients, assessed competing positions and explored how world-class healthcare consulting firms communicate their skills and value.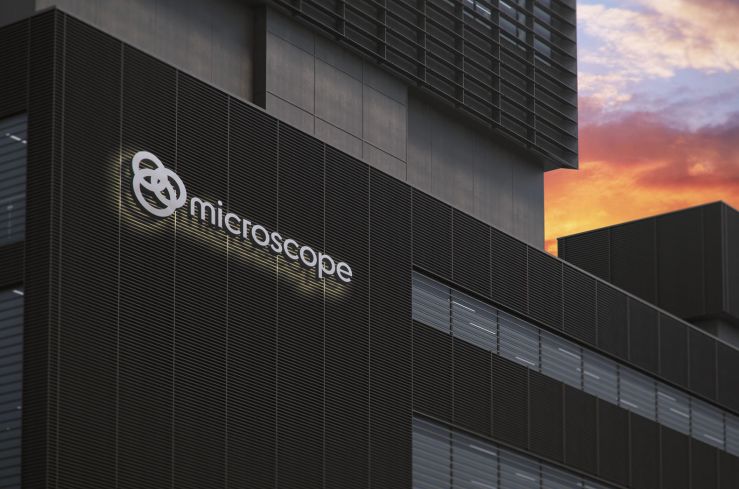 Identity Development
The client came to us with an opportunity, idea and a goal: A new business model combining best practices in modern healthcare consulting to ensure their firms were getting most from revenue and reimbursements while operating within healthcare legal compliance. We suggested the name Microscope to represent the detailed look and examination that the consultancy takes into the healthcare organizations that they work with.
76West created a unique logo and brandmark for Microscope. Taking inspiration from the 3 rings representing the Objective lenses of a microscope in a balanced 120º array, becoming a symbol for the magnification of looking through an eyepiece. Custom letterforms were created for the wordmark to help the organization stand out in their market. A vibrant color palette was chosen to represent the excitement of discovery that close-up inspection of detail can bring.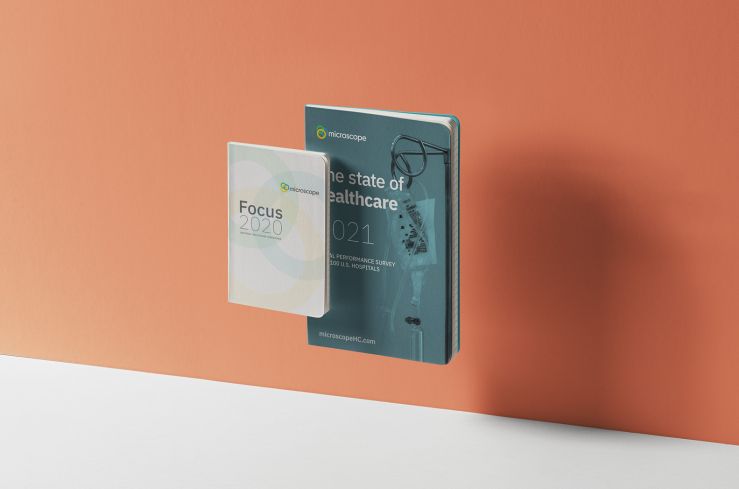 Solutions
Naming

Brand Strategy

Visual Identity

Communications Strategy

Online Strategy

Brand Guidelines



Online Strategy
76West developed an online strategy for Microscope with the goal of presenting the company in an organized and easy to understand way. Ease of navigation, clean design and clear communication allow the visitor to understand what Microscope does for Healthcare organizations. Customized icons were designed for the 8 service areas which the company offers services, allowing for easy access to extended web content.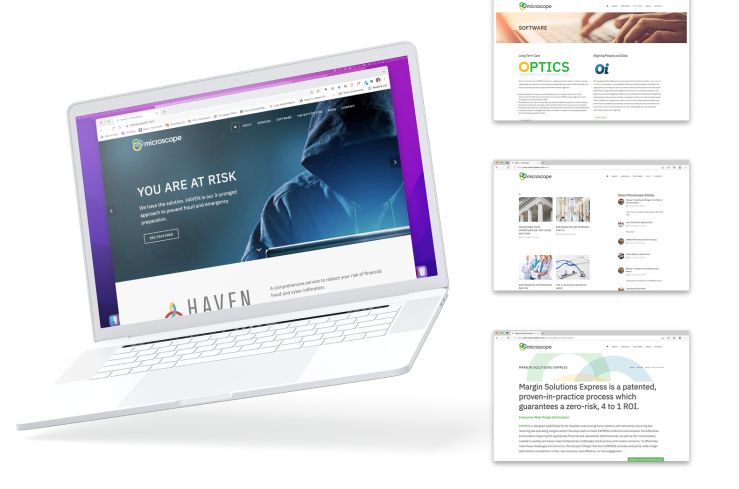 As part of the UX process a site architecture was developed that emphasized the long term evolution of the website that will support the growth of the organization the company expands its' products and services.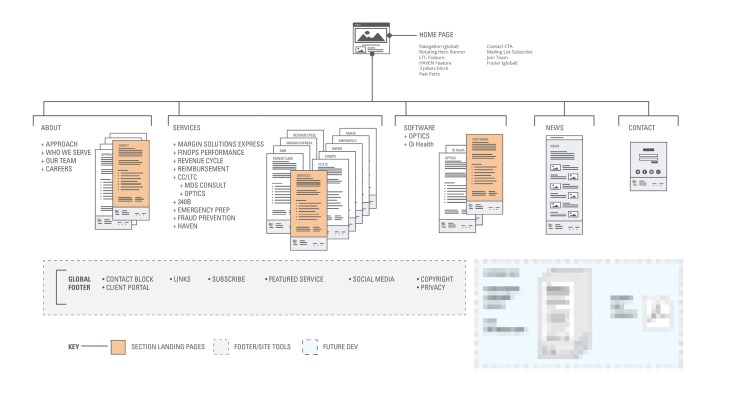 Services Icon System
A custom icon system was developed for the website to help bring a visual mnemonic to the 8 service lines offered at launch.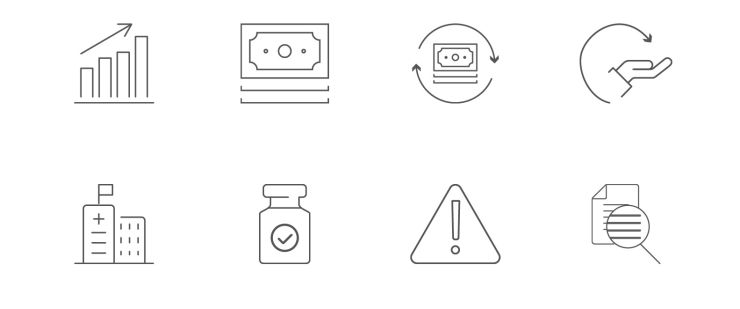 Sales Tools and Marketing Communications
76West created content for sales tools used by Microscope's team, developing an overall brand story and the consultancy's unique step-by-step approach. Our goal was to present information in quick, uncomplicated language that easily communicates what Microscope does for their clients.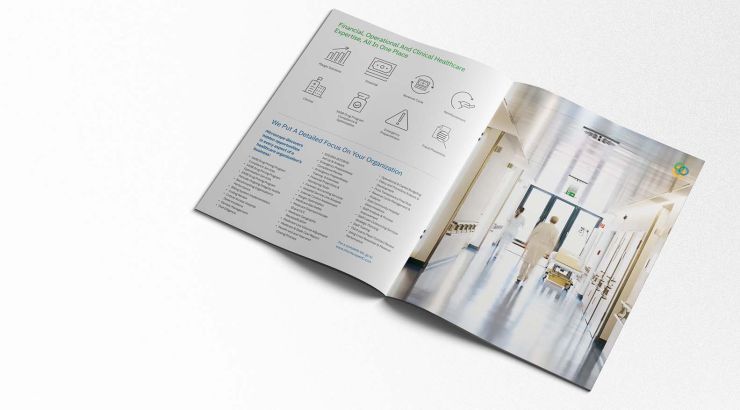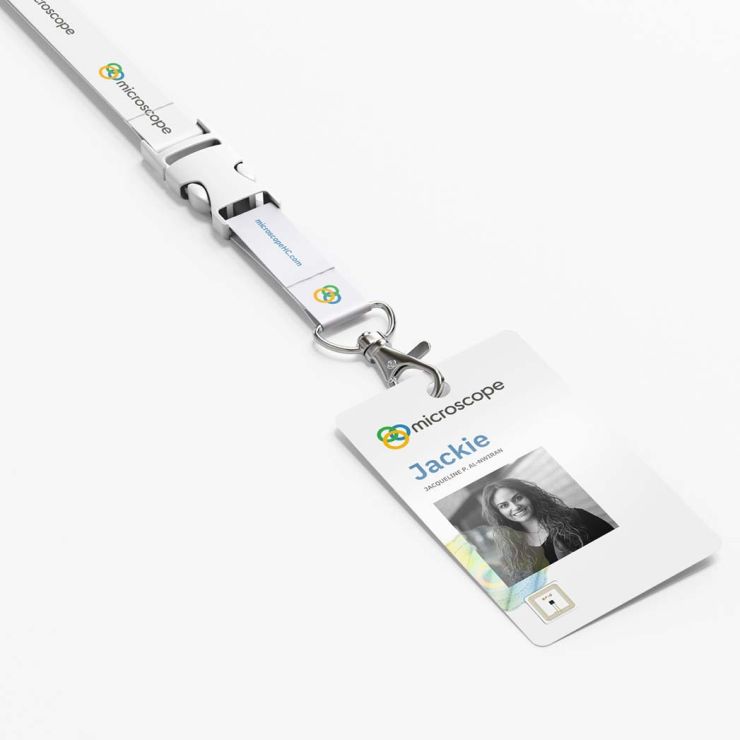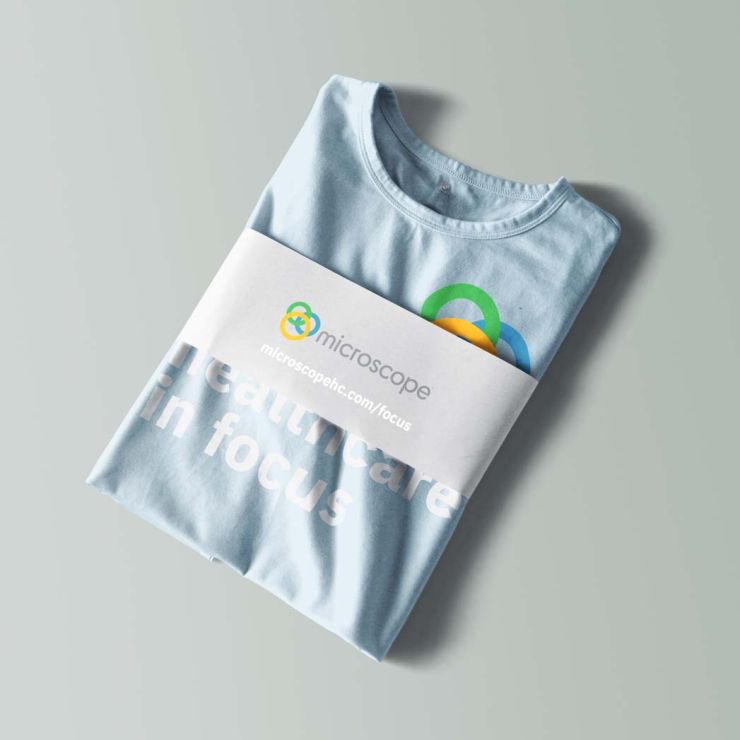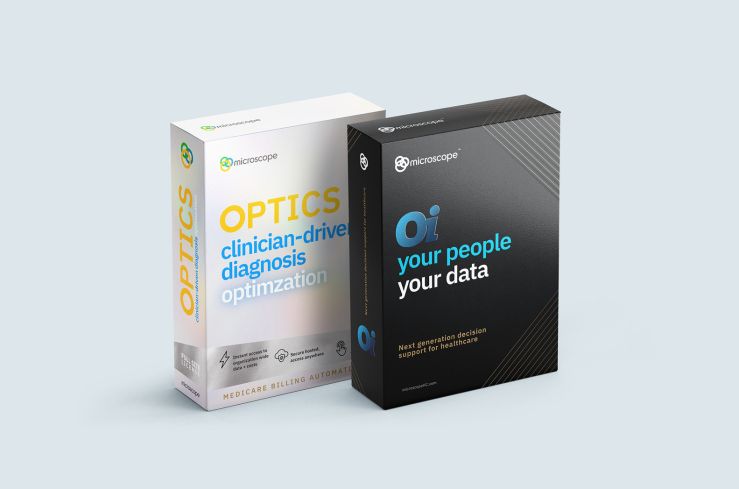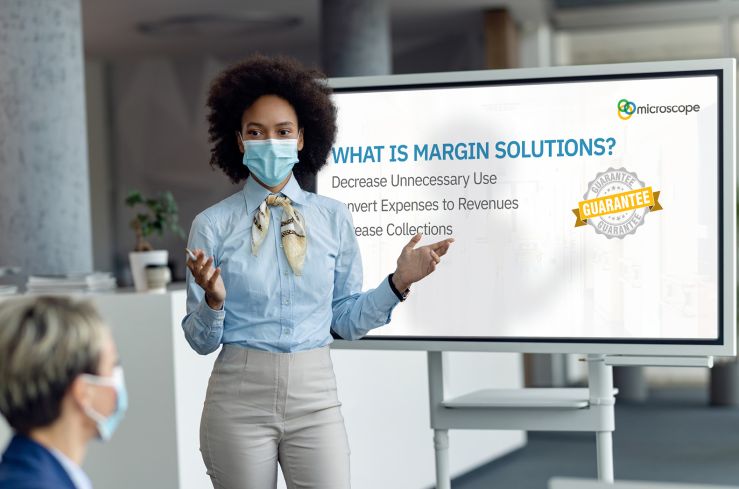 Brand Guidelines
As a new organization, Microscope needed a strategic approach for the long-term growth of the brand communications platform and its identity. 76West developed brand guidelines to assure that the representation of their consultancy was executed in a consistent and uniform manner. Extensive rules for logo use, color palette, typography, photography and the online presence were designed.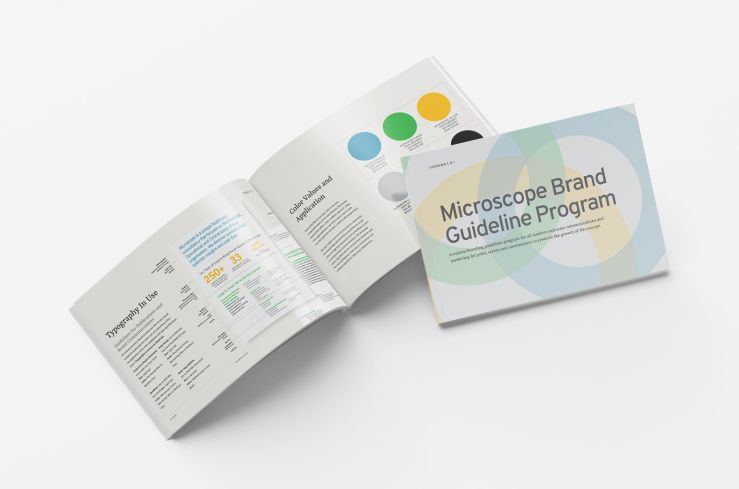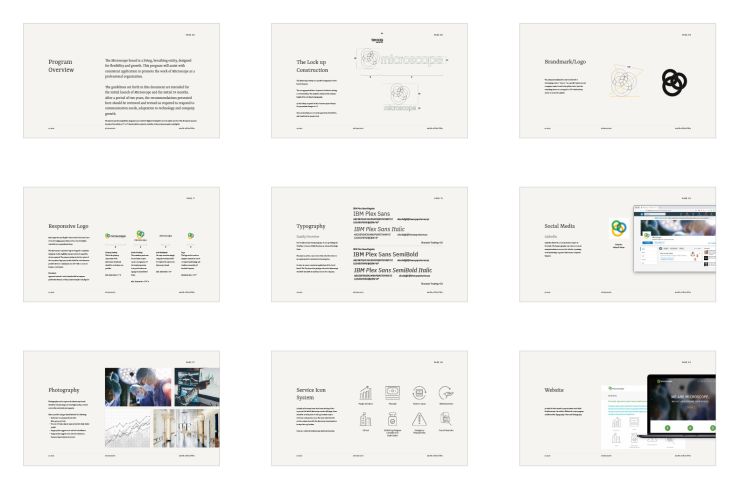 Launch
Microscope successfully launched in New York March 2020, announcing to the world a new kind of healthcare industry consultancy that delivers well-rounded capabilities and meaningful results to the businesses they serve. Since their initial public appearance the company has enjoyed double digit growth at it increases its' national client base.
Top