Keith is a Brand Strategist and Creative Director who has collaborated with companies to identify opportunities for increased customer recognition, sales and long-term growth. Using clear communication and engaging design as tools, he has strategically created campaigns to help organizations grow their business.

Spending the first 20 years of his career at Hachette-Filipacchi Media US as an Associate Art Director at ELLE Magazine and as the Design Director at Metropolitan Home Magazine, he oversaw the design, visual direction and execution of both global brands including the magazines, books, websites and corporate marketing initiatives.

He then became Principal & Creative Director at D'Mello & Felmus Design in New York, a communications design firm he co-founded where he worked on brands including American Express, The Bermuda Stock Exchange, Weitzner Limited, the Coalition For Innovative Media Measurement, as well as private equity and venture capital clients. Most recently, Keith was Director of Brand Development for the furniture manufacturer L. & J.G. Stickley, directing all initiatives to increase sales and customer acquisition while overseeing the day to day operations of Stickley's in-house marketing and advertising agency.

Keith has designed collateral for non-profit organizations and has earned several awards for art direction and design from the Society of Publication Designers and Folio magazine. He has also served as a judge for design competitions both in the United States and Canada.

Keith studied advertising, photography, film and graphic design, earning a Bachelor Of Fine Arts in Communications Design from Syracuse University School of Design.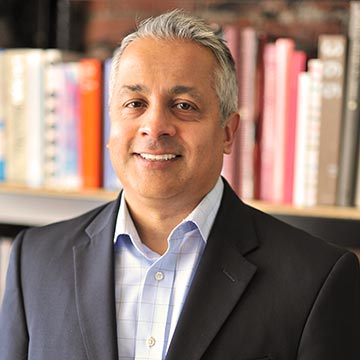 Keith D'Mello
Managing Partner, Creative Director

Top